Getting started¶
Starting your Jupyter-instance¶
Surf to https://jupyterhub.ilabt.imec.be and login via the imec User Authority. You will then need to authorize the Jupyter-instance to retrieve your user information:
Configure your Jupyter-instance that you want to start:

Project: the project in which you want to run your Jupyter-instance: this gives you access to the files stored in your Virtual Wall project storage.
Docker image: select the correct Jupyter Docker Stacks-image depending on the software you want to use.
Resources: select the amount of CPU's, GPU's and memory needed for your work.
Click Spawn to start your Jupyter-instance. It should be ready in a few seconds.
Attention
If there are not enough resources available, you will receive a timeout error message after a few minutes. Check the available resources on GPULab, or contact us via chat or mail for more information.
Stopping your Jupyter-instance¶
When you are finished with your work, please shut down your Jupyter-instance. You can do this by going to your JupyterHub Control Panel via the menu Hub --> Control Panel. Then press the button Stop My Server.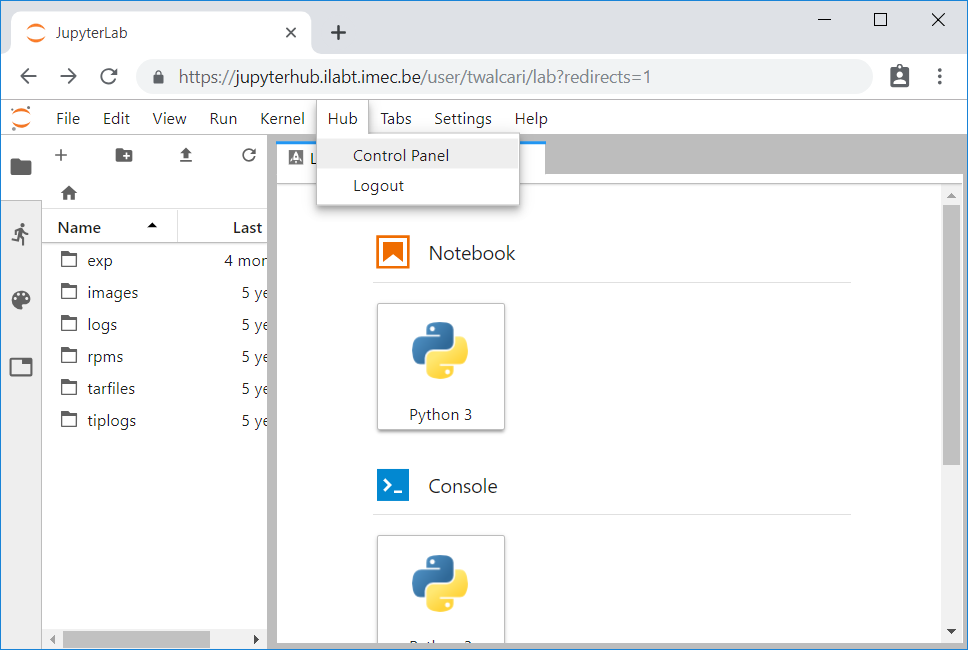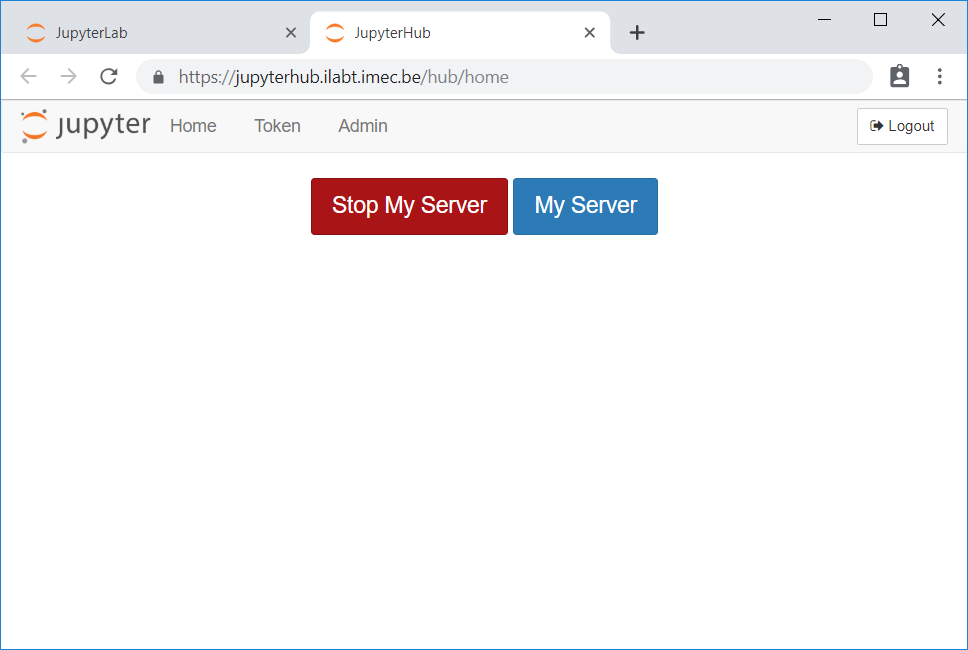 Note
Your server will automatically be shut down after 2 hours of inactivity. Please do not rely on this when using a large amount of resources.
Using the Classic Jupyter-interface¶
Your Jupyter-instance will open the JupyterLab interface by default. If you need to use the classic Jupyter-interface, you can open it by replacing /lab in the url by /tree.